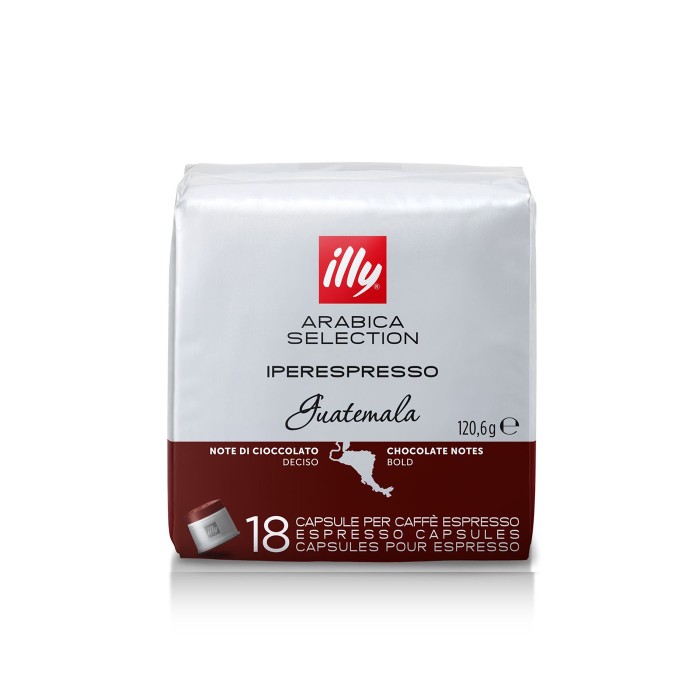 CAPSULES IPER HOME GUATEMALA 21 PIECES
Stock:

In Stock

Model:

ILLY-0863

Illy
Espresso coffee in capsules, packed under pressure so that all its organoleptic characteristics remain unaltered.
FLAVOUR AND AREA: The rare combination of altitude, with the warmth and shade found in Huehuetenango gives this variety a delicate and balanced sweetness, and a variety of flavours and aromas including chocolate, caramel, honey and citrus. The result is an extremely pleasant coffee experience.
ILLY MONOARABICA:The rich, full body and velvety characteristic flavor of the legendary illy blend results from the artful combination of the world's finest Arabica coffee beans. With illy Monoarabica, discover the individual coffee varieties that make up the illy blend, each uniquely influenced by its region of origin - where soil, climate, altitude and growing conditions contribute and produce unique and unparalleled entities and taste experiences.
IPERESPRESSO SYSTEM: The espresso revolution. The innovation of two-phase distillation and the patented design of the iperespresso capsule result in a pleasant, full-bodied, intensely aromatic espresso with a thick, long-lasting cream. The capsule works like a professional distillation group. Protected by 5 patents, it works in two phases: first the hot water is diffused under high pressure into the capsule capturing the coffee ingredients for 3 seconds and then the second phase of distillation starts and an excellent espresso with an extremely thick cream is obtained.