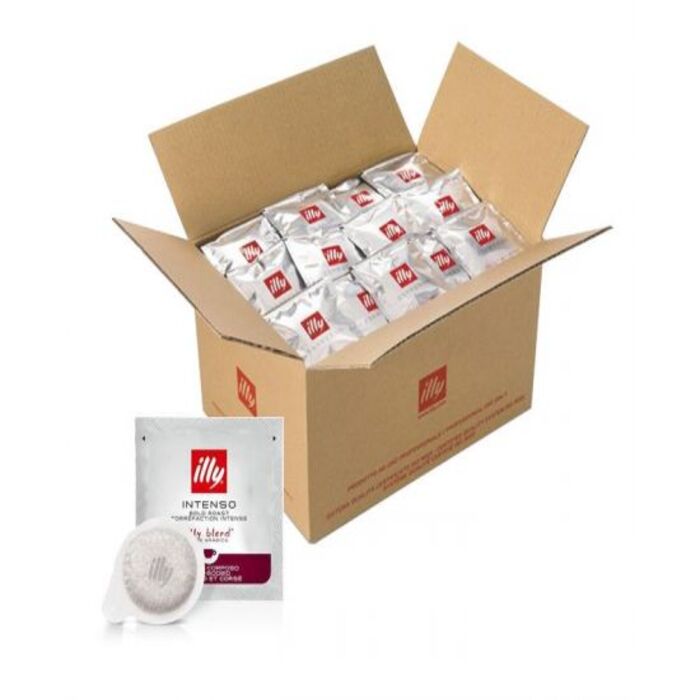 ILLY ESPRESSO INDIVIDUAL PORTIONS INTENSO 200 PCS (POD)
Stock:

In Stock

Model:

ILLY-0802

Illy
Coffee illy in portions, individually packaged to remain fresh and unaltered while maintaining all its organoleptic characteristics.
Each serving of ESE contains 7.3 grams of ground coffee, properly ground and compressed, ensuring the preparation of a perfect espresso every time.
INTENSO - BOLD ROAST
A combination of chocolate and dried fruit notes for a full and rich aftertaste.
Net Weight: 131g

Keep out of sunlight and away from heat sources.
Packed in a protective atmosphere
Minimum order quantity: 1 box.

Illy E.S.E. single servings intenso
(1 box = 200 pieces)