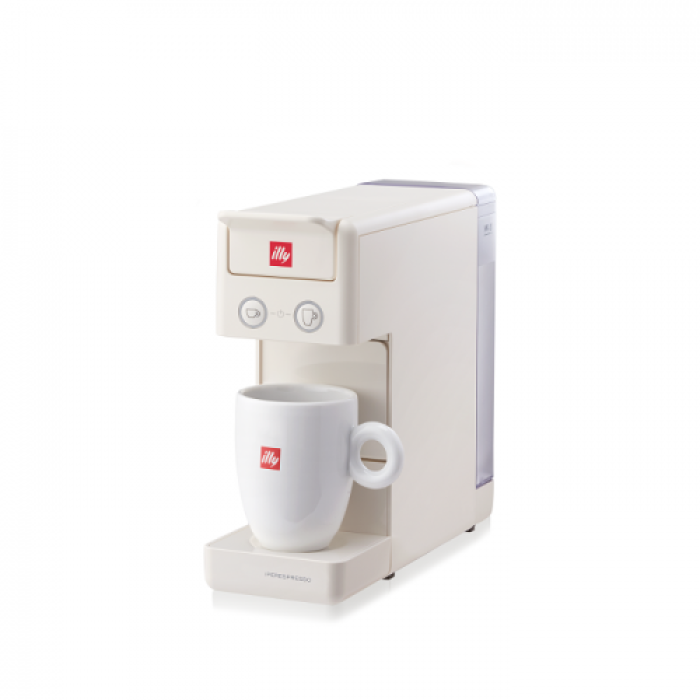 Illy iperespresso machine Y3.3 E+C White & 54 capsules Classico & Intenso
Stock:

In Stock

Reward Points:

1000

Model:

ILLY-0993

Illy
Y3.3. Iperespresso capsule machine.
Gift 54 capsules Classico & Intenso
Minimal Design , compact, handy size combined with simplicity of use.
At the touch of a button you can brew espresso or filter coffee.
Designed by the architect Piero Lissoni
IPERESPRESSO
The innovation of the two-phase extraction and the patented design of the iperespresso capsule result in the preparation of espresso with a rich body, intense aroma and thick cream with staying power.
Iperespresso Espresso Capsules
Espresso in capsule. Unique illy 100% Arabica blend.
Iperespresso Filter Capsules
Filter coffee in capsule.
A combination of ground and instant coffee created with advanced techniques , gives another dimension to filter coffee.
100% Arabica.
FEATURES:
For espresso & filter coffee.
Pressure: 19 bar
Adjustable coffee dosage.
Energy saving function after 15 minutes of non-use.
Water tank capacity: 0,75l.
Cup holder with adjustable height.
Storage bin for used capsules (capacity 7 capsules).
Dimensions (W x W x Y) 100x298x254 mm
Weight 3.4 kg
Voltage: 230V, 50HZ
Dimensions 10cm (width) x 29cm (length) x 25cm (height)